Why Coed?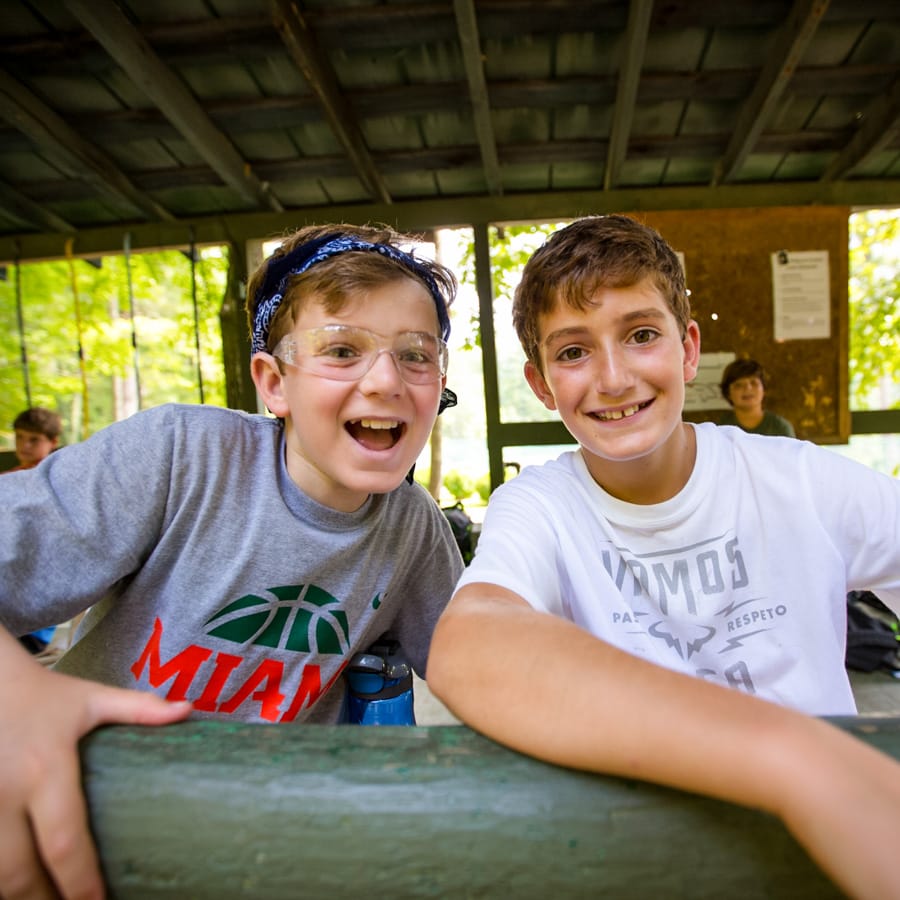 You all did an outstanding job of allowing our kids to have a safe and memorable experience in summer 2020. Miles returned to Camp Pinnacle because of the wonderful experiences you give him, the beautiful lifelong friendships he develop, and because he doesn't stop talking about camp all year. CP is not only a camp that allows your child to experience whitewater rafting, rock climbing, and hiking—their philosophy is second to none. Every summer my son walks away with life lessons and friendships that you cannot put a price tag on. I have to give that credit to CP's amazing counselors. The training they receive helps them promote inclusion and a family culture. – Cassandra Villarreal, parent from Tampa, FL
Boys and girls learn differently and have different social, emotional, and physical needs. Camp Pinnacle runs separate programming for each gender and each age group. Our girls' area (Hillside) is on one side of camp, and our boys' area (The Village) is on the other side, each enhanced with special age- and gender-appropriate features. While activities are typically taught in a single-gender format, boys and girls come together at meal times, for special events, and for some free-choice periods, creating a balanced coed program.
At Camp Pinnacle, we believe in the benefits of a coed camp. Our community focus helps our campers feel comfortable interacting with the opposite gender while building respectful friendships—a skill that extends to the coed world in which we live. Our emphasis on kindness facilitates a relaxed community, which celebrates both genders equally. We actively discourage any type of cliques or romantic relationships, encouraging campers to instead view their peers as "brothers and sisters."
For families with multiple children, Camp Pinnacle allows each sibling to have his or her own unique experience, yet strengthen their bond as siblings through a shared camp experience. Our coed format makes family scheduling simple and gives parents an opportunity for a much-deserved break.