Why Coed?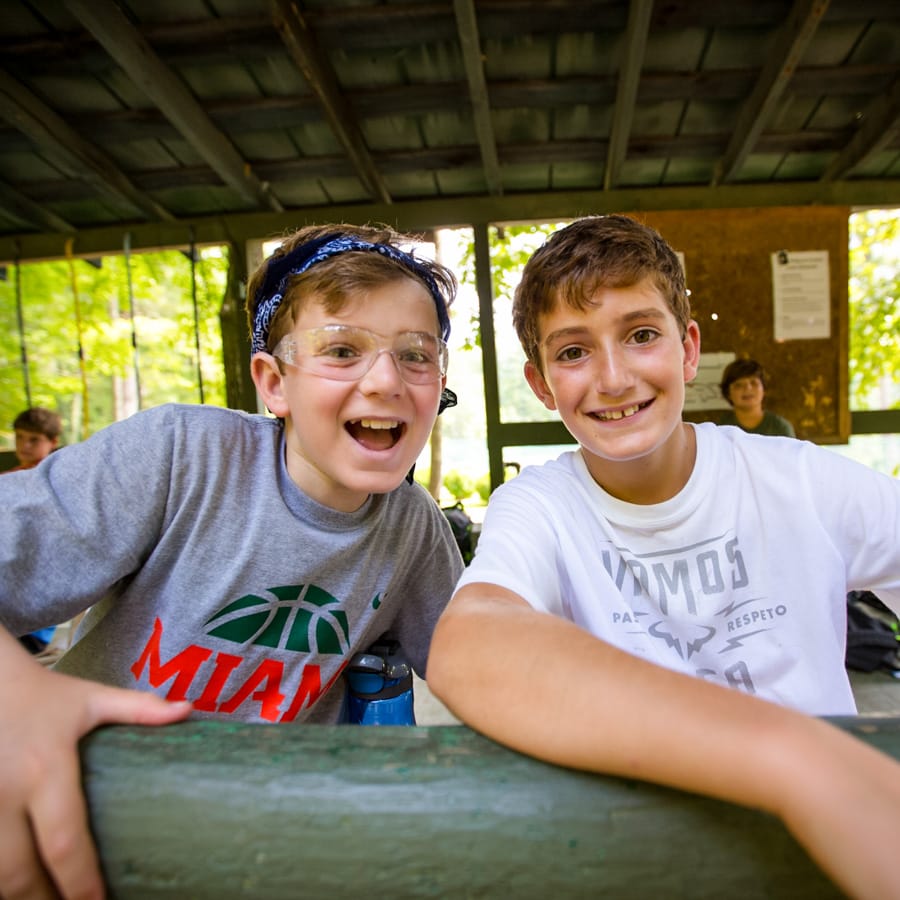 Each year, our kids come home talking about how much they loved their counselors. Outstanding! It's everything you hope your kids camp experience could be and more. For Sophie, it's her favorite two weeks of the year. For Alex, it's definitely outside of his comfort zone, but we think that's a good thing. We can't imagine anything better.
– Curtis & Kerri Brison, Simpsonville, SC
Boys and girls learn differently and have different social, emotional, and physical needs. Camp Pinnacle runs separate programming for each gender and each age group. Our girls' area (Hillside) is on one side of camp, and our boys' area (The Village) is on the other side, each enhanced with special age- and gender-appropriate features. While activities are typically taught in a single-gender format, boys and girls come together at meal times, for special events, and for some free-choice periods, creating a balanced coed program.
At Camp Pinnacle, we believe in the benefits of a coed camp. Our community focus helps our campers feel comfortable interacting with the opposite gender while building respectful friendships—a skill that extends to the coed world in which we live. Our emphasis on kindness facilitates a relaxed community, which celebrates both genders equally. We actively discourage any type of cliques or romantic relationships, encouraging campers to instead view their peers as "brothers and sisters."
For families with multiple children, Camp Pinnacle allows each sibling to have his or her own unique experience, yet strengthen their bond as siblings through a shared camp experience. Our coed format makes family scheduling simple and gives parents an opportunity for a much-deserved break.