Staff FAQs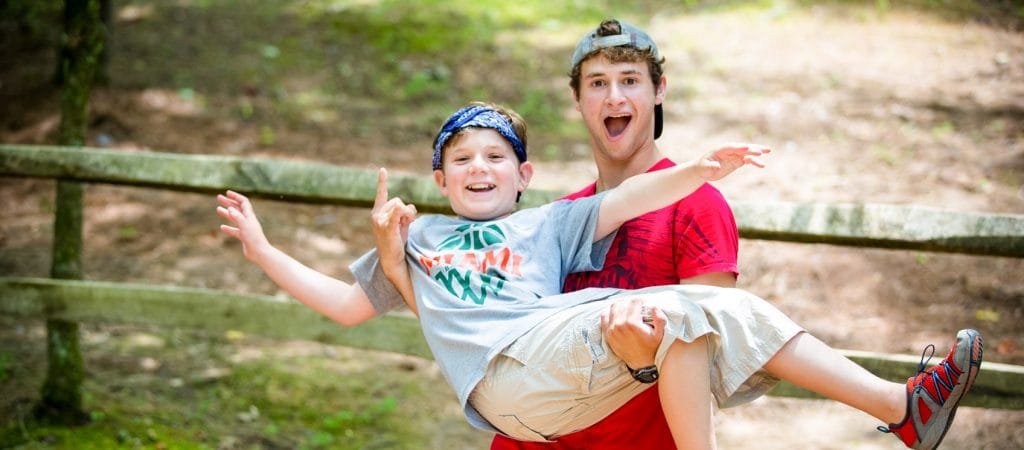 Why should I become a camp counselor instead of taking a summer internship?
A summer at Camp Pinnacle will help you develop your leadership, communication, collaboration, and creativity skills, which the Partnership for 21st Century Learning (a consortium of the world's best companies) says are the skills most needed for success. In the digital age, these are rarely developed through a standard college curriculum and can only be learned by practice. Few environments help young leaders develop these skills better than Camp Pinnacle. We will give you far more responsibilities and room to grow than any internship. You will be directly involved in running camp and helping campers succeed. And at the end of the summer, you will get to leave a job feeling like you truly made a difference in the lives of others. Year after year, we hear from staff that they have made the best friends and had the most growth-oriented experience of their lives at Camp Pinnacle.
But don't take our word for it; see what the New York Times has to say.
Will I have time to work out or get outside regularly?
Counselors can be found working out in the mornings before the wake-up bell rings, during down time, or on their time off. Camp Pinnacle has more than eight miles of trails for running and biking, and our lake is perfect for swimming laps.
Can I bring my car to camp?
Yes. Many of our staff bring their cars to camp, as they are convenient for days off.
What are the cabins like?
Our open-air cabins cabins have a comfortable, rustic feel. Most have been renovated in the past five years and have screened windows to allow cool breezes to flow through the cabins at night. Each cabin has two single beds and cubbies for counselors while our campers enjoy bunk beds. Our counselors use one of our newly renovated bathhouses.
What can I do on time off?
We live in an incredible corner of the world. Most staff choose to spend their time off hiking, mountain biking, kayaking, or rock climbing in one of the many national or state forests nearby. Camp Pinnacle is nestled in the Blue Ridge Mountains and is surrounded by lakes, rivers, and waterfalls. Other staff choose to spend their days off enjoying the music, food, and festivities offered in nearby Asheville, NC, or Greenville, SC.
What happens if I get sick at camp/get injured?
We have three registered nurse who lives on camp 24/7 and a doctor who is on-call and make regularly scheduled visits to camp. We ask that staff bring any prescription medications that they take on a regular basis. If a staff member gets sick, we can provide certain over-the-counter medications and help acquire additional necessary prescription medications. Staff are required to pay for their own prescriptions. All counselors are required to have medical insurance to work at Camp Pinnacle. Workers' compensation is provided for work-related injuries only.
I have a dog/cat/parrot that I can't leave at home. Can I bring it?
No. Unfortunately, we do not have the ability to house summer staff pets.
Camp is about eight minutes from downtown Hendersonville, NC. We are 45 minutes from two major cities: Asheville, NC, and Greenville, SC. We are 15 minutes from DuPont State Forest and 30 minutes from Pisgah National Forest. Both have abundant and world-class hiking, climbing, and biking trails.
Can I have my cell phone and computer?
We model an environment where we thrive without electronics. Cell phones and computers are not allowed in cabin areas or in main camp areas. You will be able to store your electronics in the staff lounge and use them during designated free time.