Leadership Team
We returned to Camp Pinnacle this year because we felt it was very important for Conor to be outdoors, take part in all the activities available, and see some old friends and make new ones. Also, all the steps and precautions Camp Pinnacle took to open really made us feel at ease. Coming from NY, that was not an easy decision! While clearly a different year with respect to the pandemic, the experience was just as good as his first year. The team at Camp Pinnacle has done a fantastic job in ensuring such a great experience for all of the kids. It's the reason we make the trip from NY! – Tom Torpey, parent from Tomkins Cove, NY
Fayssoux Moss
Executive director
Fayssoux comes from a long line of Camp Pinnacle alumni. She spent her childhood summers at Pinnacle, and she joined our team in 2014 after spending five summers at Camp Laurel South in Casco, ME. Fayssoux grew up in Spartanburg, SC, and holds a bachelor's degree in fine arts from Clemson University. She has lived in Chile, Spain, and the Virgin Islands and enjoys traveling and exploring different cultures. Fayssoux's favorite camp activities include archery, arts and crafts, and baking with our chef, Richard.
Steve Baskin
Interim executive director
Steve lives in Texas with his wife, Susie, and their four children: Wiley, Liam, Terrill, and Virginia. Though Steve resides in Texas, he plays a valuable and supportive behind-the-scenes role at Camp Pinnacle. After graduating from Davidson College, Steve worked on Wall Street before attending Harvard Business School, where he was a Baker Scholar. Steve has been featured in the Wall Street Journal and American Way publications, serves on the board of the American Camping Association, and is a featured blogger for Psychology Today.
John Burton
Senior advisor
John found his calling in the outdoor world at age 11, during the first of 10 summers at Camp Mondamin. With the skills and passions developed at camp, he became a member, captain, and coach of the U.S. whitewater team from 1967 to 1979, highlighted by competing in the 1972 Olympics. John took a detour from the outdoor world and spent some time as a banker in Philadelphia; righting the course, he left Philly and joined the Nantahala Outdoor Center in 1975.
After 15 years as president of the NOC, John and his wife Jan bought and operated the Nantahala Village Resort for almost two decades. John has been an executive coach, leadership developer, facilitator, and team builder since 2014. He returns to the youth camping world with gratitude and joy.
John "JG" Moss
Associate director
After graduating from Louisiana State University, JG moved to North Carolina to pursue a career in the summer camp industry. Before coming to Pinnacle, JG was the program director at nearby Camp Highlander; he also served as a representative for the North Carolina Youth Camp Association. Fayssoux and JG live on camp property year-round with their son, Hobbs. JG spends his free time enjoying the outdoors with his son, golfing, backpacking, skiing, mountain biking, and taking advantage of all that the mountains have to offer.
Jane Dockendorf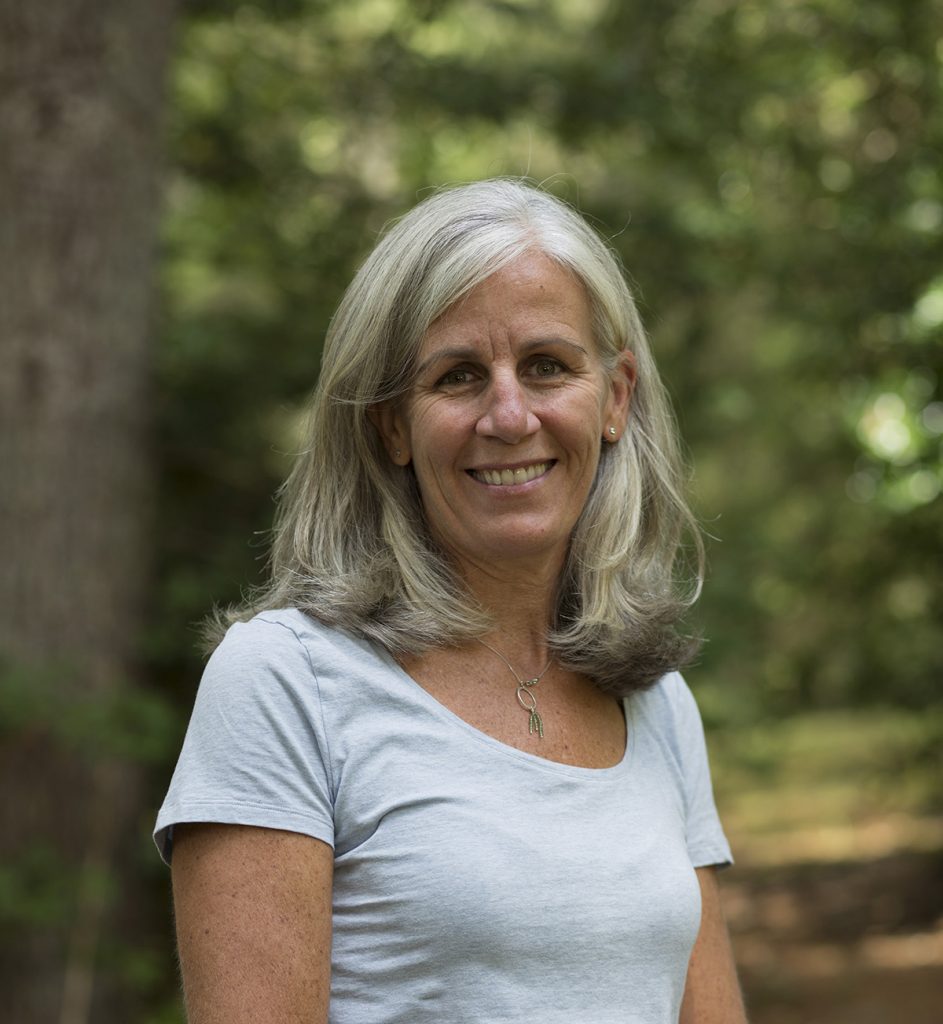 A prominent figure around camp, Jane is the main point of contact during the summer. She grew up in Buffalo, NY, where she was an accomplished rower. She has a bachelor's degree in political science from Fordham University and a master's degree in education from Appalachian State University, and she is a former fifth-grade teacher.
Jane can often be found taking long bike rides through western NC or swimming in our very own Wolfe Lake.
Abi Fuesler
Program director
Abi fell in love with summer camp at 9 years old. This passion for camps and the outdoors led her to attain a bachelor's degree in wilderness leadership and experiential education at Brevard College, during which she spent her summers working for different camps in California. While in school, Abi was involved in student government and the Outing Club; she also served as a committee member for the Institute of Women in Leadership. She spends her outdoor time mountain or gravel biking, rock climbing, trail running, canoeing, hiking, and bikepacking, and she also loves crocheting, listening to podcasts, and doing puzzles!
Amanda Fox
Marketing director
Amanda is a North Carolina native and an honors graduate from Appalachian State University with a bachelor's degree in communication. After college, she moved to Boulder, CO, to be an editor for Climbing and SNEWS magazines, before moving on to a digital marketing agency and pursuing a certificate teaching Bikram yoga. Her passion for teaching and being in the outdoors collided when she found Adventure Treks and Camp Pinnacle. Amanda is a wilderness first responder and can often be found trail running and mountain biking in the beautiful western NC mountains.
Tom McCartney
Facilities manager
Tom is a master craftsman and carpenter and oversees the Camp Pinnacle facilities; he has led our massive camp-wide renovation. From treehouses to cabin decks to the Lognasium, much of the magic of Camp Pinnacle's facilities is a result of Tom's understanding of how our children's experiences can be affected through the camp's beautiful grounds. Tom is a native of Western North Carolina and has an associate's degree in forestry. He's worked with the United States Forest Service and as the head of the Environmental and Conservation Organization in Henderson County.
Michelle Zimmer
Events coordinator and kitchen manager
Michelle fell in love with the mountains spending her childhood summers in North Carolina. Originally from Michigan, she earned a bachelor's degree in education from Central Michigan University. With her passion for continuing education, Michelle is currently pursuing her master's degree in mathematics education through East Carolina University, and she just received her TEFL certification while studying and teaching in Thailand. In her free time, Michelle enjoys planning her next travel adventure, practicing yoga, and cooking for her friends and family.
Richard Merritt
Chef
Chef Richard is a central figure at camp and is passionate about making mealtimes an integral part of the camp experience. More than a chef, Richard teaches cooking and baking classes and knows the campers by name.
He was formerly head chef at the Trillium Links and Lakes Club in Cashiers, NC. He is a nationally certified ice carving judge, and his cuisine was recently featured in Martha Stewart Weddings. He also serves as a pastor to a congregation in Marion, NC.