2019 Dates & Rates
Session
2018–2019 Grades
Dates
Tuition
Session 1 (13 days)
1–9
June 9 – June 21
$3,395
Session 2 (13 days)
1–9
June 23 – July 5
$3,395
Session 3 (13 days)*
1–5
July 7 – July 19
$3,395
Session 3+ (20 days)
1–9
July 7 – July 26
$4,695
Session 4 (13 days)
1–9
July 28 – August 9
$3,395
4-Week Camp
1–9
Combine sessions 1 & 2
June 9 – July 5
$6,195 (save $595)
5-Week Camp
1–9
Combine sessions 3+ & 4
July 7 – August 9
$7,295 (save $795)
Two-Week Sessions
This is our classic Camp Pinnacle session, and families are always amazed at what our campers accomplish in just 14 days. This is hardly a starter camp. In two weeks, every one of our campers rafts a whitewater river, climbs a real rock, camps out overnight, summits a mountain, and mountain bikes on forest trails. They'll participate in more than 40 different camp activities, make great friendships, learn from impressive role models, and grow in ways they never could at home or school. (Read about our philosophy on the Great 8 Outcomes and 5 R's here.)
*Please note that session 3 (13 days, July 7–19) is a starter session for first-year campers (finishing first through fifth grades) who are unsure about staying the full three weeks of session 3+. It runs concurrently with the first two weeks of session 3+. Session 3 campers have the option of staying the extra week, which we highly encourage parents to consider. Please call us at 855-378-1928 to discuss your camper staying the full three weeks.
Three-Week Session
Our two-week session is already impressive, but if you want to maximize the fun, friendships, relationships with caring role models, and overall incredible impact of camp, our three-week session is the way to go.  Three weeks gives campers the opportunity to really settle and thrive in the camp community, building stronger life, activity, and outdoor skills, enjoying longer and more exciting Off-Camp Adventure trips, and solidifying relationships that last long beyond the summer. The difference of just one extra week can be exponential for learning and growth. In fact, the biggest complaint about our three-week session is that it's still simply too short!
All-inclusive camp tuition
Your tuition includes everything except transportation to and from camp. There are no hidden fees, surcharges*, or gear or activity rental fees. We do not have a canteen that sells snacks; rather, fruit and other snacks are given out every day before and after lunch. We want you and your camper to feel like you're a part of our family, rather than a customer—we'll treat your kids as we treat our own.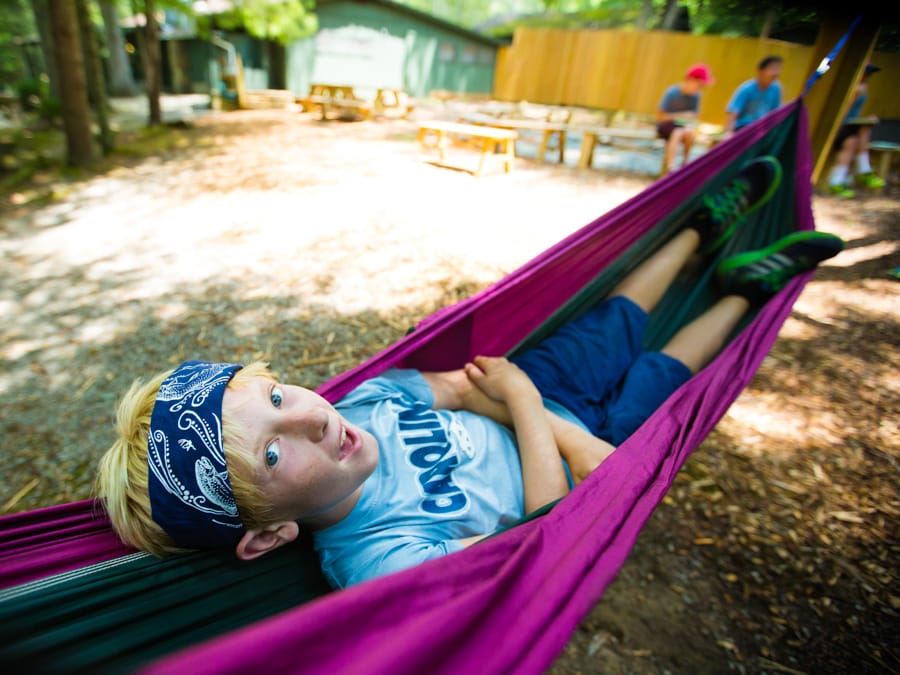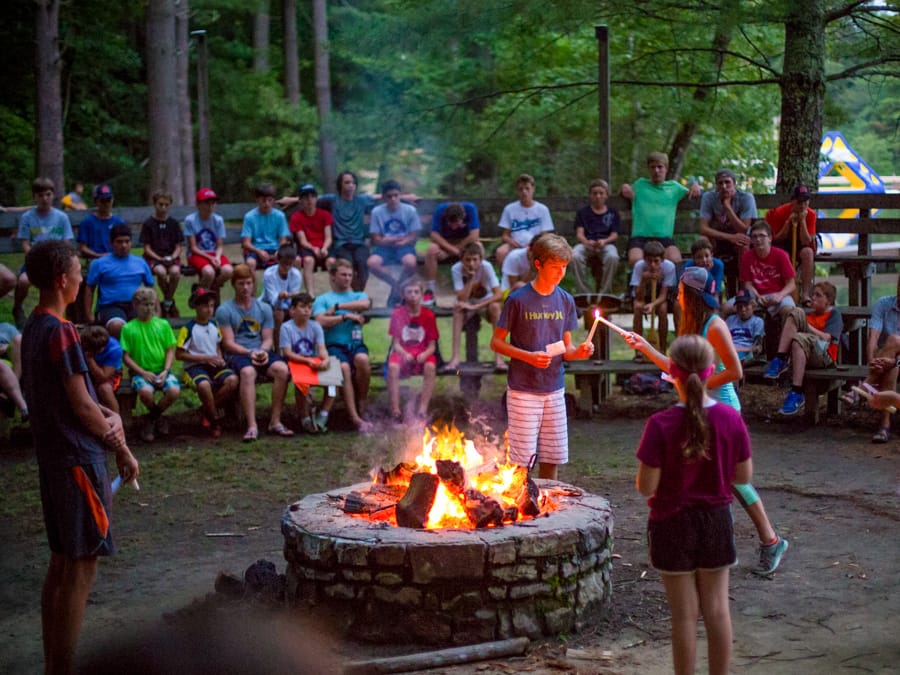 *If paying by credit card, we do charge a 2.5% surcharge to recover fees that banks charge us to make credit card transactions. However, there are no fees for paying by check, electronic check, or wire transfer. This is the only extra fee you'll find at Camp Pinnacle!
Risk-free guarantee
If 30 days after your child returns home from camp you do not believe you have received fair value for your tuition, we will refund the amount you feel appropriate, up to the full price of tuition. The refund only applies to tuition. Camp store purchases or tuition for a child who is sent home for inappropriate behavior or who withdraws voluntarily without completing the full session are excluded from the risk-free offer.