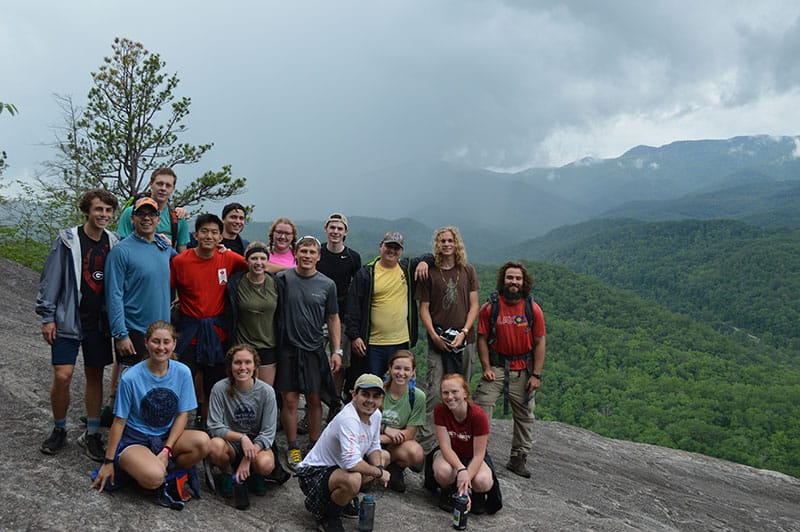 Camp Pinnacle counselor orientation is going extremely well, and everyone is so excited to meet the session 1 campers on Sunday, June 11! We are extremely proud of our counselor team. This year, we have 54 counselors, meaning a counselor-to-camper ratio of less than 1:3. Our counselors have traveled here from 19 states, as far away as Vermont, Idaho, Arizona, and Michigan. Our six international counselors represent Australia, England, and Poland. Several have recently graduated college and others attend great colleges like Harvard, Yale, Northwestern, Tulane, UNC at Chapel Hill, James Madison, Duke, Sewanee, Colorado College, Lewis and Clark, and many more.
We invest in 10 days of training for our counselor team. Being a camp counselor is a challenging job, and we work hard to prepare our staff for the opportunity to make a positive impact on young lives. First, we focus on building a close and inclusive staff community, where we all value each other and treat each other with respect. This culture of kindness trickles down to our campers and sets the tone and expectation about how they should treat each other. When campers feel valued, important, and as if they were at their second home, it's easier to build confidence, optimism, independence, and resilience!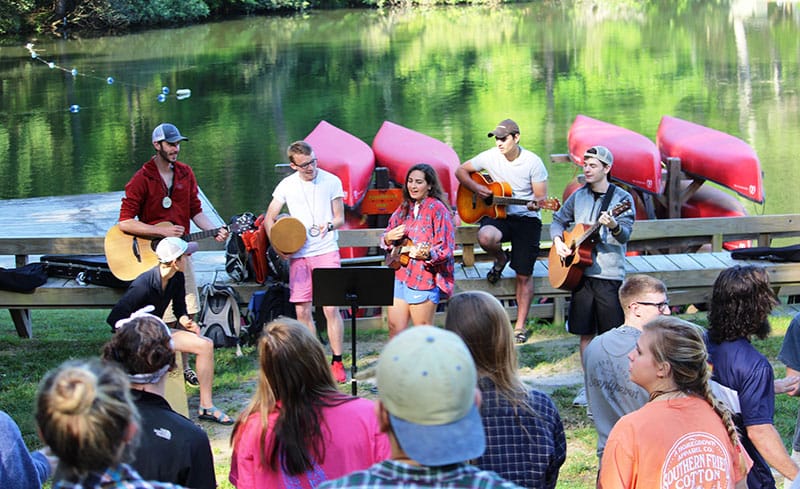 As if 10 days wasn't enough, most of our staff arrived early to take lifeguarding classes and get certified in wilderness first aid. Others took seminars on biking, archery, riflery, leadership, and mountain biking to improve these skills. Our staff have participated in two overnight camping trips, and our outdoor trip leaders trained in Pisgah National Forest the week before orientation.
We have also brought in many guest speakers: Dr. Wells has trained everyone on anaphylaxis; Josh Goldbach, a human resources specialist at Earth Fare and previous associate director at Adventure Treks, has presented leadership techniques; Steve Rudolph, a nationally known business consultant, has trained us on feedback and methods for asking campers questions; Tricia Miller, a child psychologist and college professor, has coached us in relating to and communicating with our campers; and Jason Martin, a master teacher from the French Broad River Academy, has helped us improve our teaching skills.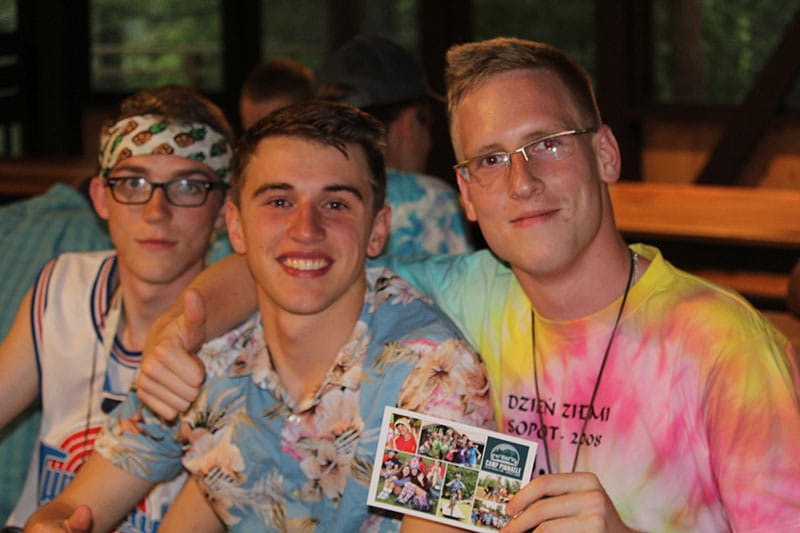 We have talked about developing growth mindsets, using outdoor activities and recognition to build confidence, using disruption to expand personal narratives, and learned much leadership theory. Of course, safety and judgment have permeated every conversation. We've also learned camp songs, practiced skits, played a wide variety of evening activity games, and improved our outdoor skills. We have had "mock days at camp" where counselors experience a typical day, learn new activity skills, and get a feel for what it's like to stand in a camper's shoes!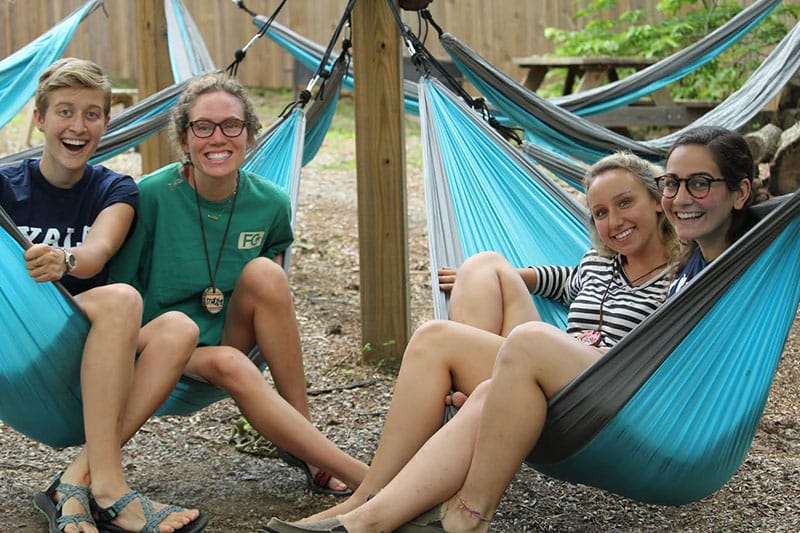 At this point, our staff are excited, ready to welcome their campers, and eager for the summer ahead. We feel they have easily earned the equivalent of 6 or more hours of college credit.
Session 1 opens on Sunday, June 11, and camp has never looked better: The new dining room is fantastic, and we can't wait to show off the many new improvements at camp. Here we go!