It has been an absolute privilege to be able to operate Camp Pinnacle this summer. To be able to see the joy on children's faces as they reveled in face-to-face connections with friends for two weeks at camp in the middle of a pandemic has been the most rewarding summer we have ever had!
The highlights of the summer were our closing campfire in session 4, followed by our closing staff campfire two evenings later. In both cases, there was nary a dry eye, as people reflected on all they had learned, the friends they had made, and their deep sadness of leaving such a profound experience behind. For a summer that began with so much stress, soul-searching, and uncertainty to end up as our safest and most fun summer ever has easily made 2020 our favorite year at camp. In April, we would have never predicted this!
While operating a camp in a pandemic did not come without risk, we felt based on all available data and science that it was a reasonable risk. It just didn't feel right to close camp when we were sitting on 126 acres of paradise, and we knew that kids needed camp more than ever this summer. While nothing in life is 100 percent safe, we believed we could keep Camp Pinnacle safer than virtually any other place in the world.
Being able to serve our families this summer was truly a team effort. It was a massive joint effort, with a lot of folks helping us and rooting for our success. First, we want to thank our campers. We don't think we heard a single complaint all summer. They arrived eager to have fun, make friends, and follow the rules. Anything we asked, they did without question. "Put your mask on, take your mask off, keep your distance"… kids were compliant and careful, helpful and kind. They made this summer memorable with their enthusiasm, energy, and excitement. They made the most of every second of camp!
Equally important, we want to thank our counselors, who turned out to be our favorite team ever. They took a risk by coming to camp but were willing to look beyond their own health and be locked down all summer in order to be role models for kids. In spring, several counselors opted out. But this summer's team accepted the challenge, followed our COVID policies to a T, and invested in creating meaningful experiences for our campers.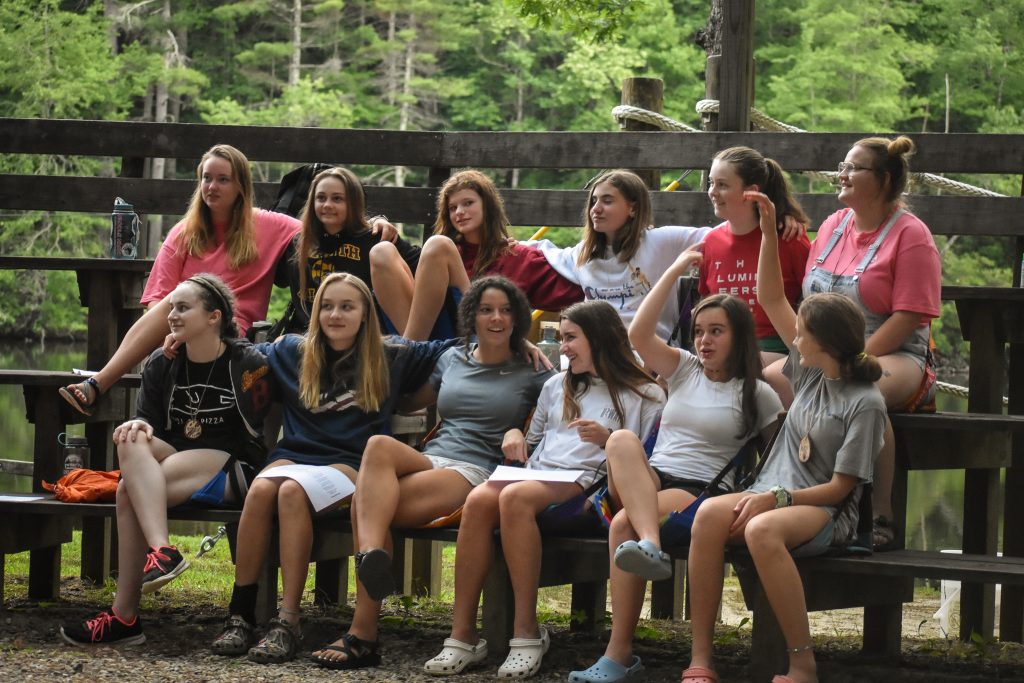 We want to thank Richard and our kitchen team, the unsung heroes at camp. They also agreed to be locked down on camp property for the summer. Instead of the usual three meals a day, they served six as we ate in shifts. On top of this, they also catered meals for our 10 Adventure Treks trips and served endless lunch buffet lines. And, of course, throughout the summer, we ate extremely well!
Our cleaning crew—Laura, Josie and Chelly—deserve special attention. This year, this team kept the bathrooms and common areas spotless and sanitized. We have never gone through so much bleach, soap, and hand sanitizer, and we know their tireless work was a big reason we had such a healthy summer.
Surprisingly, our nurses had their slowest summer ever, though they came armed and ready for battle, managing two health centers throughout summer. We very much appreciate lead nurse Andrea and our team of Wendy, Tara, Beth, Anne, and Nicole.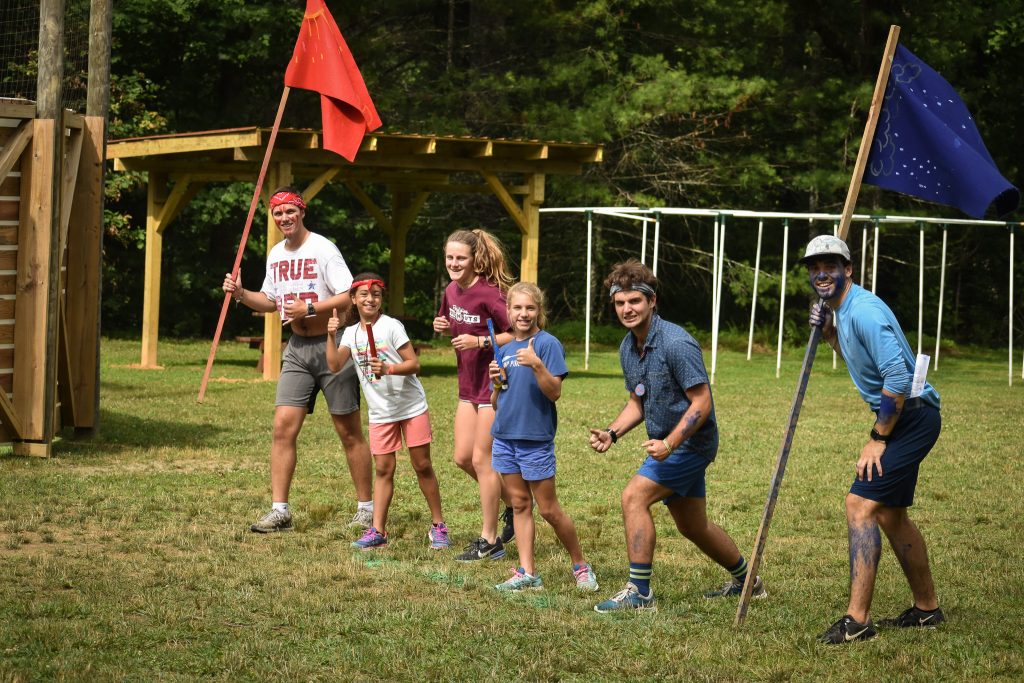 Beyond our campus, western North Carolina camps opened together in spirit: we shared resources and information, supported each other, and together came up with best practices. We want to give special shoutouts to camps Keystone, Timberlake and Merri-Mac, and Ton-A-Wandah, and we want to thank camps Greystone and Mondamin, who chose not to open, but who supported us by allowing our counselors to use their properties as a refuge for their time off.
Thank you to the North Carolina Youth Camp Association, who shared research, gave moral support, and contributed to the efforts that sped up and clarified new regulations. We appreciate Sandi Boyer's efforts in convincing the state that camps could open safely and be a road map for reopening schools, and we thank Chuck McGrady for his endless lobbying on behalf of camps. On the local level, our county government never wavered in their support of camps, and three of our local elected officials even sent their children or grandchildren to Pinnacle this summer. John Mitchell of the Henderson County Partnership for Economic Development was instrumental in lobbying the governor's office on our behalf.
We would like to thank our local health department, especially Garrett Rapp and Seth Goad, who supported us through the summer, made special trips to camp prior to opening to go over best practices, and helped us think through possible scenarios. Without their confidence and support, our opening would not have been possible. We also appreciate the work of Keystone Lab who set aside PCR tests for our staff in June when there were few to be had and helped us develop a testing strategy to ensure our counselors' safety.
Most important, thank you, parents, for your support, trust, and faith in us. We know it wasn't easy sending kids to camp this year, and we appreciate your belief in the value of camp. We especially appreciate how seriously you took quarantine and testing, and we truly believe every camper arrived at camp COVID-free and stayed that way.
Words can hardly describe the feeling of having delivered an incredibly special summer to Pinnacle kids. We feel proud that even though programming was slightly different, we delivered a summer that resembled about 85 percent of the normal Pinnacle experience. Some difference we'll keep after this summer, while others (like dining hall shifts) we hope we'll never have to do again.
We operated Camp Pinnacle at 70 percent of normal capacity to accommodate new regulations, and we intentionally over-hired staff so we could continue to operate safely in case anyone developed symptoms. Extra staffing made it possible to do as many as four separate evening programs each night!
Together, we all created a very special and very safe summer. We are truly grateful. Thank you all.