Year after year, Camp Pinnacle welcomes children from all over the United States and even the world. So far in 2017, our campers and counselors hail from 16 countries and 30 states!
We're grateful and appreciate the opportunity to celebrate diversity at camp, and we know the campers sincerely enjoy getting to know others from different cultures and backgrounds. Through our welcoming community and exciting activities, Camp Pinnacle kids easily find common ground and quickly make great, long-lasting friendships.
Below, see where our 2017 campers come from!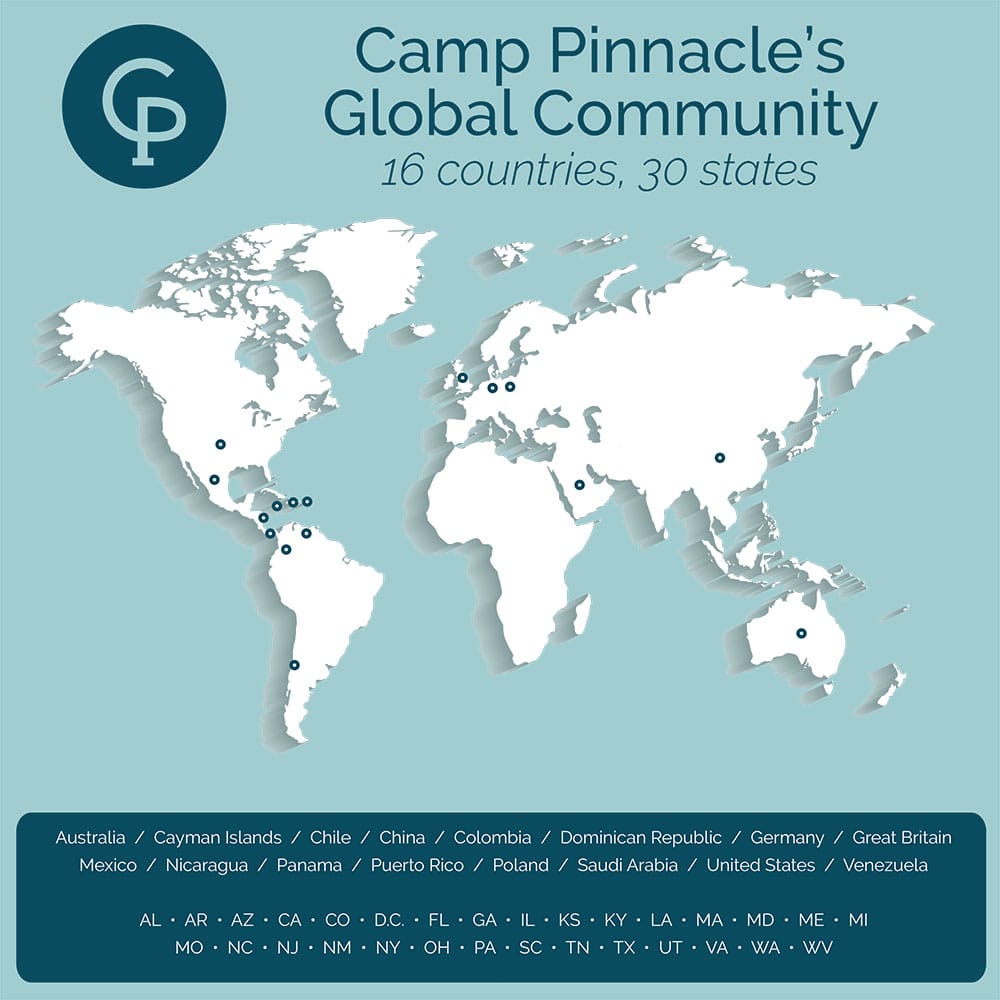 Our map may expand as we add our last few campers for the summer. While many of our campers come from North Carolina and the southeastern region, we know how important it is to embrace and expand the breadth of cultural diversity at Camp Pinnacle. Regardless of your native country, state, or tongue, we are so excited to see you this summer!