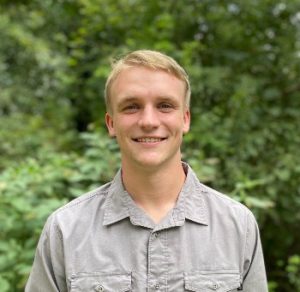 As we enter a new season at Camp Pinnacle, we are thrilled to introduce our newest year round team member: Jack Privette. Jack hails from North Wilkesboro, NC and has worked at Camp Pinnacle for the past two summers. In 2020 Jack joined Pinnacle's summer staff as our Head of Ropes and he returned in 2021 to serve as one of our Adventure Program coordinators.
Jack has a wealth of experience in the outdoor industry which makes him an excellent addition to our team. In 2021 Jack graduated from Western Carolina University with a Bachelor's degree in Parks and Recreation Management. While in school he worked as a ski patroller for Cataloochee Ski Area in Maggie Valley, NC and for Basecamp Cullowhee, WCU's student-led outdoor program. He also gained a multitude of certifications:  he is a certified Single Pitch Instructor, Ski Patroller, Wilderness First Responder, and is certified in Outdoor Emergency Care to name a few.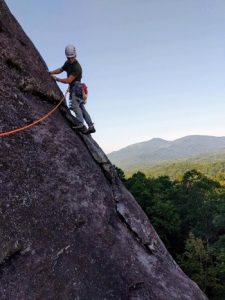 As our Program Director, Jack takes on a variety of responsibilities around camp. In short, he is responsible for all the programs that take place on camp from canoeing and climbing to arts and crafts and archery.  From morning assembly to evening programs, Jack will have a hand in its success! Additionally, Jack will be training all our Trip Leaders as they prepare to guide our campers on day hikes, backpacking trips and rafting. Without a doubt, Jack is and will be an invaluable asset to our camp community.
Our former Program Director, Abi Fuesler will be transitioning into the new role of Assistant Director. Abi joined the Pinnacle team last year after graduating from Brevard College in 2019 with a Bachelor's degree in Wilderness Leadership & Experiential Education and Business & Organizational Leadership. An avid mountain biker herself, Abi is the Events chair for the Pisgah Area Southern Off-Road Bicycle Association and especially loves to ride the trails we have on and around camp.