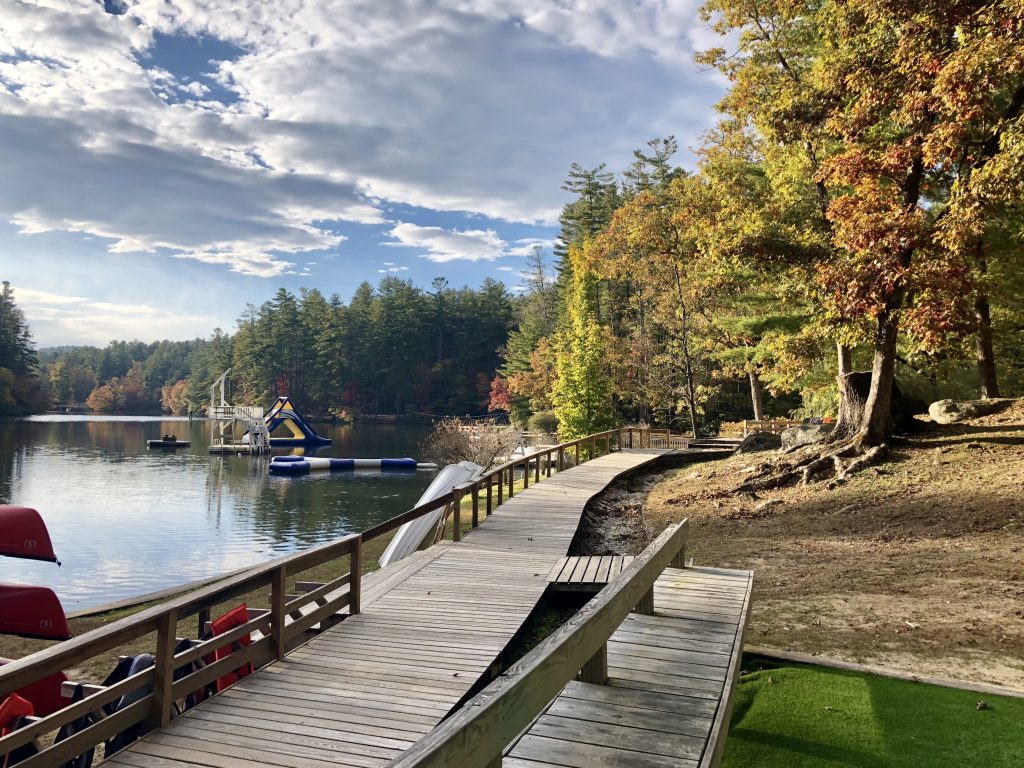 While the wake-up bell may no longer ring each morning at 7:30 and the Lognasium is now closed for the season, the magic of Camp Pinnacle is still very much alive. Have you ever found yourself wondering what we could possibly be doing now that the hustle and bustle of another busy summer has ended?
We hosted another camp session! Immediately following the end of session 4, we hosted Camplify for a four-day camp session. As a non-profit based in Hendersonville, their goal is to ensure local students have the ability to grow into confident and influential leaders in western North Carolina through skill-building at summer camps and other programs throughout the year.
Wedding bells are ringing! Who wouldn't want to get married at camp? Almost every weekend during fall and spring, camp is full of families and friends who have come together to celebrate. Together they get to enjoy Wolfe Lake, being outdoors, and, of course, Chef Richard's AMAZING food.
Coming to a city near you! Tell your friends: We are hitting the road this fall! Join a director to learn more about Camp Pinnacle and the upcoming summer. Home shows are a great chance to expand our CP family, meet new friends, see old ones, and get excited about summer 2020! If we are in a city near you, let us know and come say hi.
Charlotte: Nov 3
Orlando: Nov 7
Charlotte: Nov 10
Fort. Lauderdale: Nov 12
New Orleans: Nov 24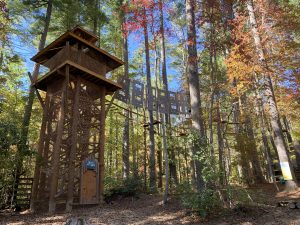 Class is in session! Each week during the fall, in partnership with Adventure Treks we host schools for a multi-day outdoor educational program. Camp can be very quiet in the off-season so it is refreshing to welcome schools, knowing camp will be filled once again with students laughing, learning, and enjoying the magic of camp. Most students say it's the best four days of school, ever!  As a bonus, it is always a treat when Pinnacle campers come say hey when their school is on camp for a program.
Planning, planning and more planning! Just like you, we already have summer 2020 on our minds. As soon as the final campfire ends we break out our pens and paper and begin brainstorming and dreaming of ways to make camp even better… isn't that a crazy thought! We enjoy reading your feedback on how to improve camp and cannot wait to share some of the big plans we have.
We miss you and cannot wait to see you in 2020. Don't be a stranger; we love getting snail-mail in the off-season just as much as campers do in the summer!