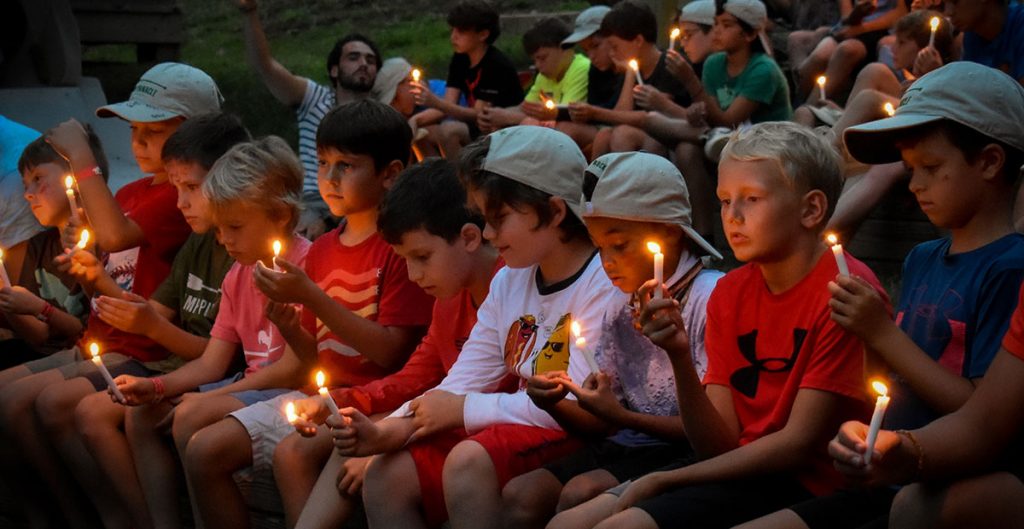 Returning parents know it, and first-time camp families will soon understand: Seeing photos of your child having fun while they're away at camp is a huge deal! The Camp Pinnacle media team understands that the photos and videos we upload in the summer are a window into your child's Pinnacle experience, and we take that responsibility seriously. Each year, we hire at least two photographers and one videographer who play a vital role in conveying our mission at CP.
We occasionally hear questions about our photo philosophy, so we want to share our mindset about summer photos and videos. We find that most parents are regular visitors to CampInTouch and log in every day, looking or new photos of their children. We get it: It's reassuring to see their happy, smiling faces. Chances are that you'll find your child in these daily photo uploads at least a couple of times each week. But our purpose is not simply to show individuals; it's more to tell the story of camp. Our goal is for parents to see the big picture of what's going on at camp on any given day, and hopefully to learn something new! (Plus, at the end of the day, we are a tech-free camp, so we don't want to overwhelm campers with the camera so much that it changes the integrity of their experience at Pinnacle.)
We upload images to our galleries once a day
Every afternoon, we post photos from the previous day to CampInTouch for parents to view. Once in a while, we might be a little late; please be patient with us, as we will get those photos up as soon as we can.
There is no maximum or minimum number of images that may appear in a gallery
Some days, we may have more than 400 photos, and other days it may be closer to 150. There are many factors impacting this number, from inclement weather to how many campers are taking off-camp trips into DuPont State Forest or Pisgah National Forest.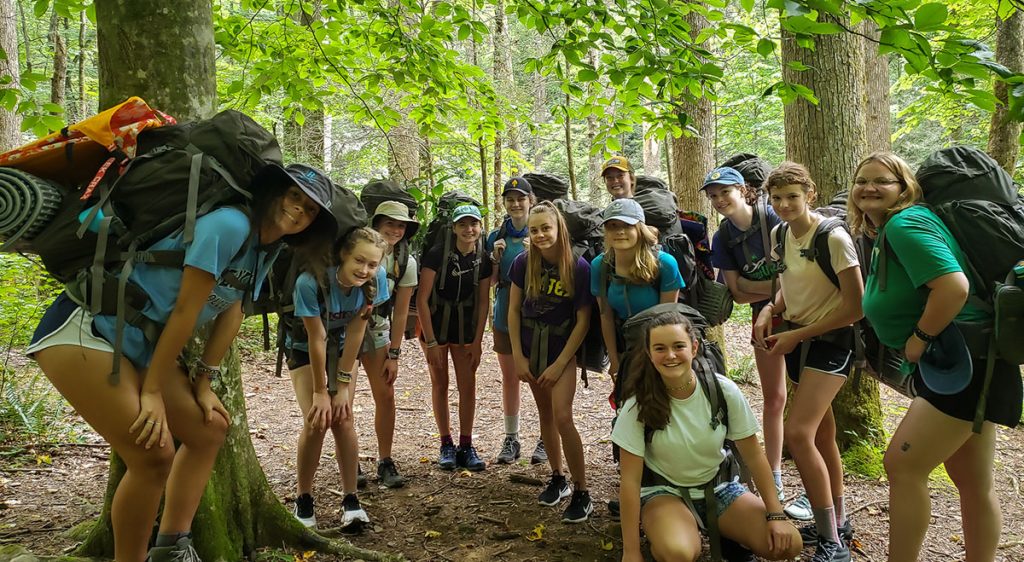 We can only guarantee that your child will appear in your child's cabin picture
Our objective is to best capture the spirit of each session at Camp Pinnacle. With that, we hope to find each camper taking part in camp life a few times during their session. However, we cannot guarantee your child's appearance in photos outside of your child's cabin photo. We regret that we don't have the capacity to fulfill specific photo requests while maintaining our commitment to capturing the spirit of the Pinnacle experience.
Speaking of cabin photos, those are taken on opening day once everyone has arrived. However, if a camper arrives late, we may take their cabin photo later in the week. Another cabin photo is taken during the last few days of camp, and these are uploaded into a dedicated gallery after we've finished taking all cabin photos.
Certain groups appear more than others
Some sessions have more girls than boys (or more girls than boys), so you might see more photos of either gender from day to day. Plus, in our experience, female campers are more likely than boys to actively seek out photographers for pictures.
Additionally, there will most likely be more photos of younger campers than older campers. This is because our older campers have more off-camp trips throughout their two or three weeks. Pictures of off-camp excursions usually take a day or two longer to be uploaded. (And we typically have fewer off-camp trip photos due to the nature of each excursion.)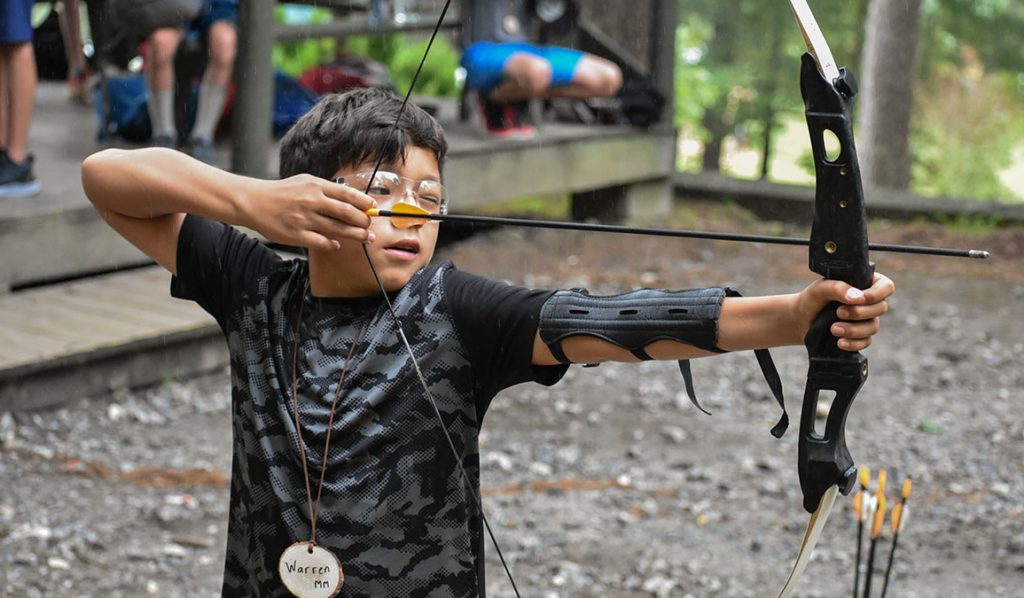 Don't worry if your child isn't smiling in one picture
We do our best to capture the range of emotions experienced by campers throughout the week: from the excited yet apprehensive faces at check-in, to the sheer joy from zooming down the mountain slide, to the accomplishment of a rock climbing route climbed, to the tears at closing campfire. Sometimes your child may not be smiling in photos; perhaps they're concentrating on learning a new skill or relaxing during free time. Sometimes we catch a transitional moment as campers move from talking to their friends to checking out the gaga pit. Just because your child isn't smiling in a photo doesn't mean they're unhappy or upset. (If your child is upset or unhappy over an extended period of time, you'll hear from us.)
We also take photos of our counselors
Just like for parents and their kids, these photos are a precious keepsake for our counselors as they look back on their Camp experience later; they're also used throughout the year for marketing and staff recruitment purposes. While we limit the number of counselor-only images in our galleries, we do include them.
Photo purchases in CampInTouch
All photos uploaded to CampInTouch are available for prints and/or downloads for a fee. Please know that we do not charge this fee nor collect this fee—the site is managed by CampMinder and all fees are collected by them. After summer ends, all images will be uploaded into another online album at the end of the summer and available as free downloads to our families. We will let you know when that has been completed; it may take until the end of August or early September.
We also regularly upload our favorite images to our social media sites including Instagram (@camppinnacle) and Facebook, so make sure to follow us there!