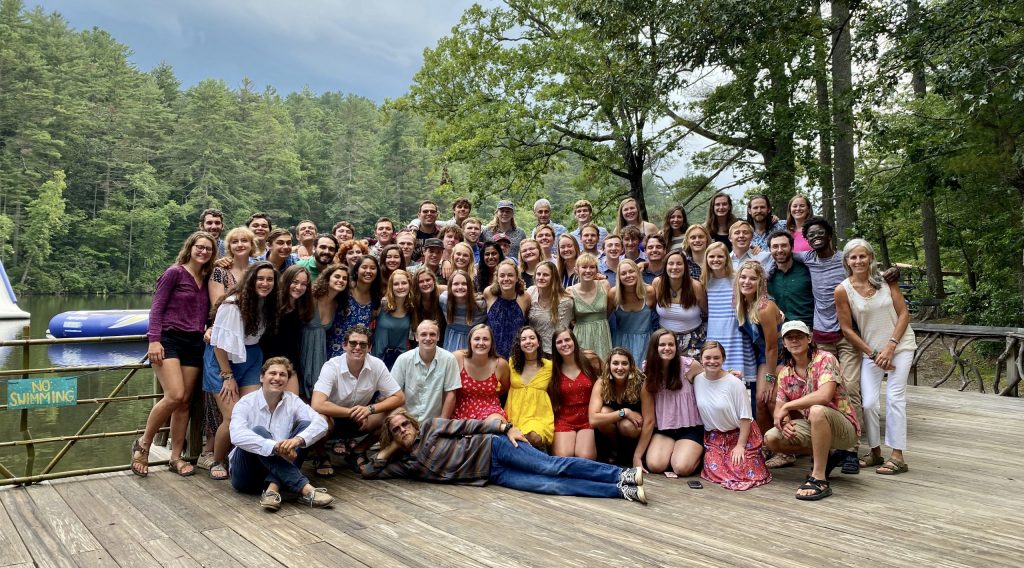 In fall, winter, and spring, there is so much that goes on behind the scenes at Camp Pinnacle. On Instagram, we asked campers and parents what they want to know about our off-season, and wow, we had some great inquiries! Below, the low-down on all things camp.
What's it like being at Pinnacle without campers?
This was the most popular question! The short and simple answer: Camp is very quiet. As soon as campers leave and Adventure Treks' fall programs wind down, we begin to break down and prepare camp for the winter. This includes a deep clean of all equipment, putting boats in storage, and taking the inflatables out of the water. (That's right—try to imagine imagine Wolfe Lake without the blob!) Leaves blanket the bike trails, the lake temperature plummets, and our director team moves back to our year-round office just down the road. (If you want to read more about fall at camp, check out Dock's blog here!)
The off-season is when our maintenance team shines brightest. At the end of the summer, we compile a list of updates and projects we hope to have completed before campers arrive the next summer. In recent seasons, Tom and team have finished cabin renovations, build a new swim dock and bike barn, and much more! We cannot wait to share what big plans we have for summer 2021.
Did the year-round director team go to summer camp as kids?
Summer camp was a highlight of Dock's life growing up. It's where he met his best lifelong friends, some of whom he remains close with today, 45 years later. It's where he fell in love with the outdoors and the mountains and rivers of western North Carolina, a place he would ultimately call home. It's where he met the role models who would influence his life, and where he gained the self-confidence needed to encounter challenges in his future.
Growing up in Michigan, Cara didn't know anyone who went away to summer camp—it wasn't the popular thing to do. Those who did attend camp typically enjoyed day camps or local programs hosted in the community. It wasn't until middle and high school that she spent a week away at a Young Life camp in northern Michigan and absolutely fell in love with the  camp experience. It was during those two summers that she stepped out of her comfort zone and completed a high ropes course for the first time, made great new friends from her cabin, and gained a stronger sense of independence.
Did you know Fayssoux was a Pinnacle camper? Her first summer at CP was in 1998 when she was 10 years old. Her mom helped run the horseback riding program so she and her sisters could attend camp, and they ended up returning for five summers. Fayssoux remembers that camp was the first place she felt like she "fit in."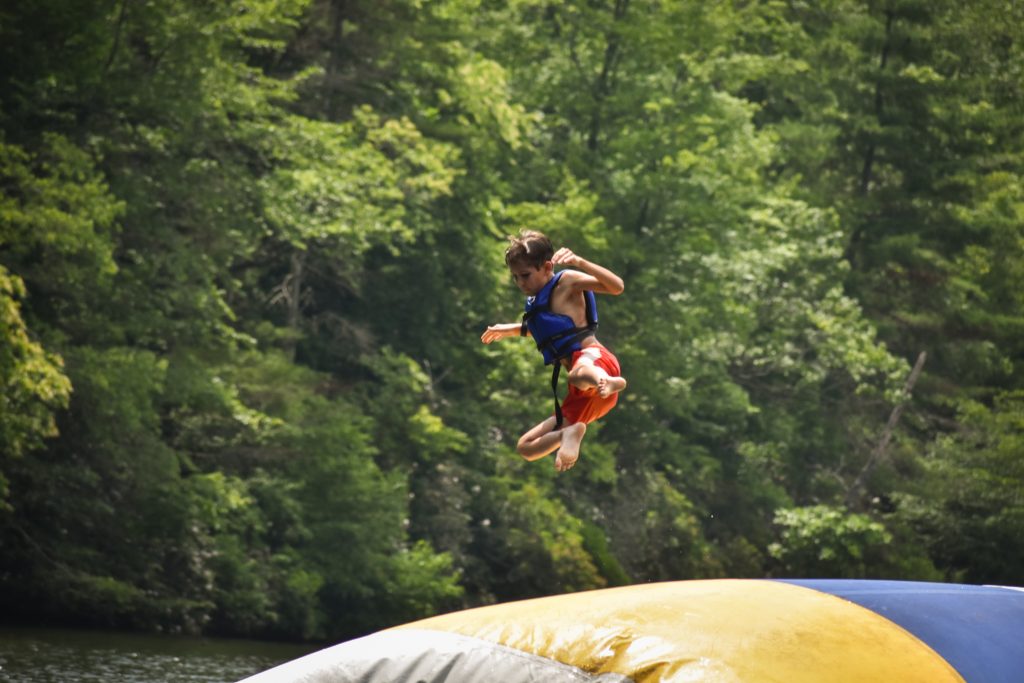 If I want to work at Camp Pinnacle, how many weeks during the summer do I need to block off?
Who wouldn't want to spend their summer at Camp Pinnacle?! Although our camp session dates change slightly every year, cabin counselors, trip leaders, and division head leaders can expect to make at least an 11-week commitment. We begin with a two-week staff orientation, followed by nine weeks of summer camp. If you aren't able to make the 11-week commitment, we have shorter contracts available in the health center for nurses, or in the CP kitchen.
How do you pick counselors for camp?
Each year, we receive almost 200 qualified applications from prospective staff to fill only 75–85 positions. It can be tough sometimes, as we often have more qualified candidates than positions to fill! All new applicants have a thorough vetting process, including three director interviews, three reference checks, and a complete background check. Our goal is not only to figure out if they are the best fit for camp, but also to make sure Camp Pinnacle is the best fit for them.
Do you ever hang out with counselors outside of camp?
Our staff come from all over the country and world, making it a little difficult to see each other during the year (especially with COVID this past year). But whenever a counselor makes their way to western North Carolina, we love to catch up over coffee or grab lunch in town.
How do you come up with all the games at camp?
We play so many games at camp, from small-group games to large, all-camp evening programs. We have to admit that we didn't come up with each of them on our own. The camp community loves to share ideas, so we get a lot of game inspiration from our camp director friends, presenters at conferences, and from our staff. But sometimes a new game is formed because we have 60 kids, eight balls, eight hula hoops, and 45 minutes of time to kill—hello Farkle!

Why did you all choose to work at Camp Pinnacle?
Dock decided to work in the camp industry (from starting as a counselor at Mondamin to reopening Camp Pinnacle in 2012 as the executive director) because he wanted to create powerful experiences for kids that would make a lasting impression, get young people excited about the outdoors, and help influence their lives in a positive direction. Initially, Dock thought about being a teacher, but it's harder to reach kids when the format is so regimented and where kids would typically rather be elsewhere. At camp, you can capture a child's full attention because when they are having fun, their brains are inherently more receptive to properly presented life lessons. Dock has rarely thought about doing anything else with his life. After more than 30 years in the camp industry, he feels truly lucky to have made this his lifelong career.
Summer camp made an enormous impact on Fayssoux as a child and young adult. She feels honored to be able to be a part of creating an environment that will give young people the same opportunities and experiences she had during her time at camp. Also, it's a very fun job!
Are there any 2020 counselors coming back in 2021?
Absolutely! We kicked off the 2021 hiring season in October and are beyond thrilled to have so many 2020 counselors back for next summer. We cannot wait to share the summer team once it is complete. While we'll upload the full team in May, check our Instagram regularly for our "welcome back Wednesday" posts!