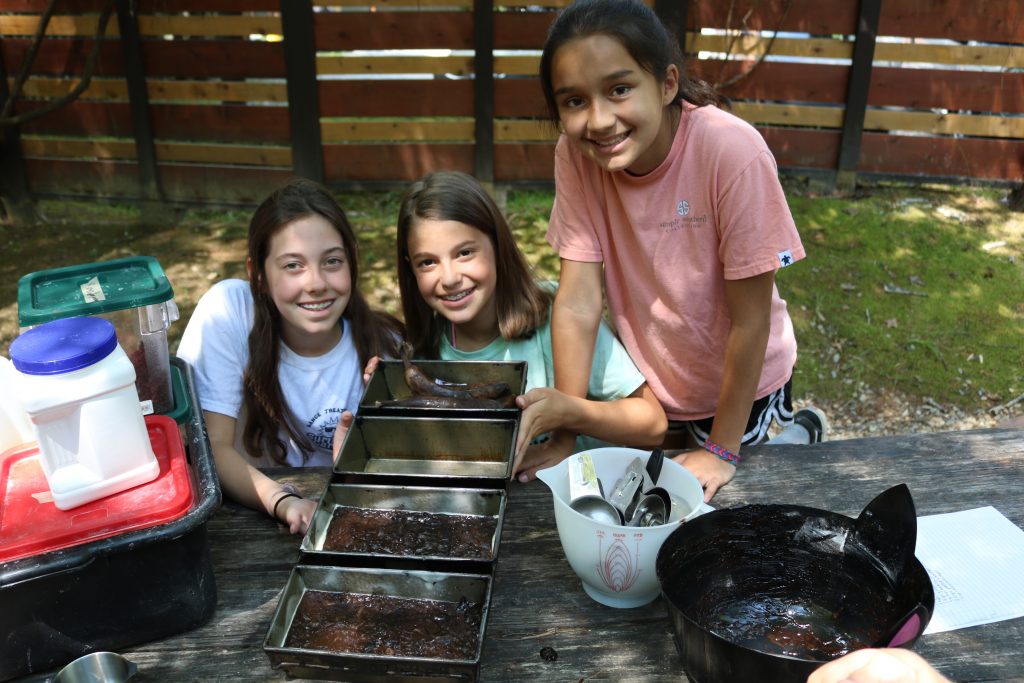 Like many other people, spending so much time at home has gotten us a little more acquainted with our baking tools! Has anyone made a new recipe recently? If you haven't, or maybe you want to try another, we have three great options for you, each from Chef Richard's recipe box. If you make one, be sure to send us a picture and let us know how it tastes!
Chocolate chip oatmeal cookie recipe
Ingredients:
1 1/4 cups packed light brown sugar
1 cup butter (softened)
1/2 cup granulated sugar
2 eggs
2 tablespoons milk
1 tablespoon vanilla
1 3/4 cups all-purpose flour
1 teaspoon baking soda
1/2 teaspoon salt
2 1/2 cups old-fashioned oats
16 oz chocolate chips
Directions:
Preheat oven to 350º F.
Sift together baking soda, flour, and salt in a medium bowl. Set aside.
In a separate bowl, cream together light brown sugar, butter, and granulated sugar.
Add in eggs, milk, and vanilla.
Stir into the flour mixture.
Fold in old-fashioned oats and chocolate chips.
Cover and refrigerate the dough for at least an hour before placing dough balls on an ungreased cookie sheet. Space cookies 2 inches apart.
Bake for 10–12 minutes.
Cool for 1 minute on cookie sheet before transferring to a cooling rack.
Download the printable recipe card here!
---
Chocolate fudge recipe
Ingredients:
1 1/2 sticks of butter
3 cups granulated sugar
3/4 cups evaporated milk
12 oz semi-sweet chocolate chips
7 oz jar of marshmallow cream
1 cup chopped walnuts or pecans (omit to make nut-free)
1 teaspoon vanilla
Directions:
Grease an 8×8-inch glass pan and set aside.
In a medium saucepan, heat butter, sugar, and evaporated milk bringing it to a rolling boil. Stir constantly for 6 minutes.
Remove from heat and stir in chocolate chips, marshmallow cream, chopped nuts, and vanilla.
Pour into the 8×8 pan and let cool to room temperature.
Once cooled, cover and chill in the refrigerator for several hours before cutting.
Download the printable recipe card here!
---
Old-Fashioned peach cobbler recipe
Ingredients:
2 1/2 cups fresh peaches (peeled and sliced)
1 cup granulated sugar
3/4 stick of butter
1 teaspoon
teaspoons baking powder
1/4 teaspoon cinnamon
1/4 cup milk
1/4 cup all-purpose flour
Directions:
Preheat oven to 350º F.
Stir together peaches with 3/4 cup granulated sugar. Add vanilla and mix.
Let the peach mixture rest for at least 30 minutes.
While peaches are resting, melt butter. Once fully melted, pour butter into the bottom of a 9×13-inch pan.
In a separate bowl, mix together the remaining 1/4 cup sugar, flour, baking powder, and milk.
Pour batter over butter in the baking dish, spreading it out evenly.
Add peaches to top of the batter and bake for 30-35 minutes.
Top with ice cream and serve immediately.