By Jane Dockendorf
As we wrap up summer 2021 and the completion of 10 summers as the "new" Camp Pinnacle, we are so grateful and humbled by what we have accomplished and the trust you have placed in us.  In 2012, our first summer, we served a total of 102 campers (about half of whom were friends and family) over 2 sessions. Five years later, in 2016, we had a total of 572 campers. And this past year, our 10th summer, we welcomed 832 campers from 22 states and four countries (we look forward to returning to our old normal of 14 different countries once Covid-19 abates).
Along the way, we have expanded our programming and completely renovated our facility (including a new dining hall, Shadium, and Sky Park), become an ACA certified camp, and have proudly seen the full circle of campers return as staff members.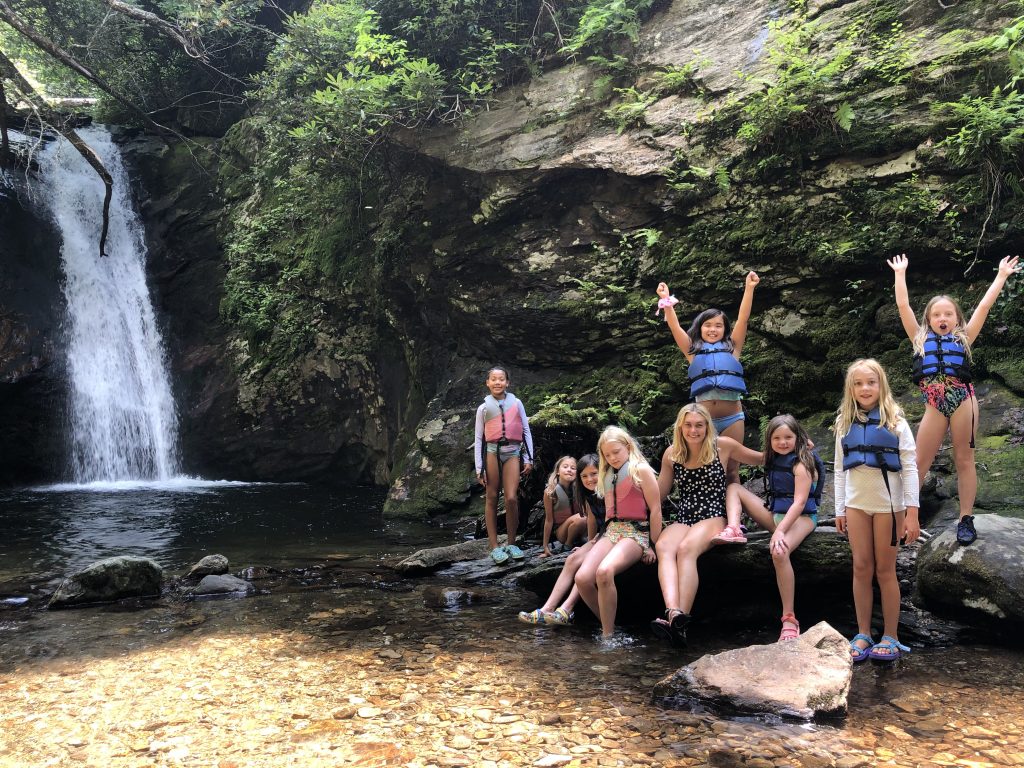 Seeing all this from the perspective of a parent and a Director, I could not feel more proud of the work we do (and have done)! We have witnessed thousands of campers enjoy the outdoors, practice the 5R's and become key members of a wonderful community. Equally satisfying are the hundreds of parent relationships that we have built over the years. While our interactions and contacts may be limited throughout the year, I feel an incredible connection to so many amazing parents and families who find value in and prioritize the camp experience, make incredible sacrifices to get their children here and have undoubtedly been an integral part of our success. 
As you can imagine, it takes a village to run a summer camp. Our team of counselors, directors, maintenance, and kitchen staff work with professionalism, a common purpose, incredible energy, and a healthy sense of humor to make each summer one that builds on the previous summer's success.
But, no matter what else is going on, the most important piece of summer camp is the campers!  They bring the energy and purpose to our mission at camp. In any summer, and perhaps this one in particular, it is easy to find examples of campers being their best selves, living the 5R's and joyfully committing to being a part of a tight-knit community.  Community is what makes Camp Pinnacle unique and a place that many people call "home".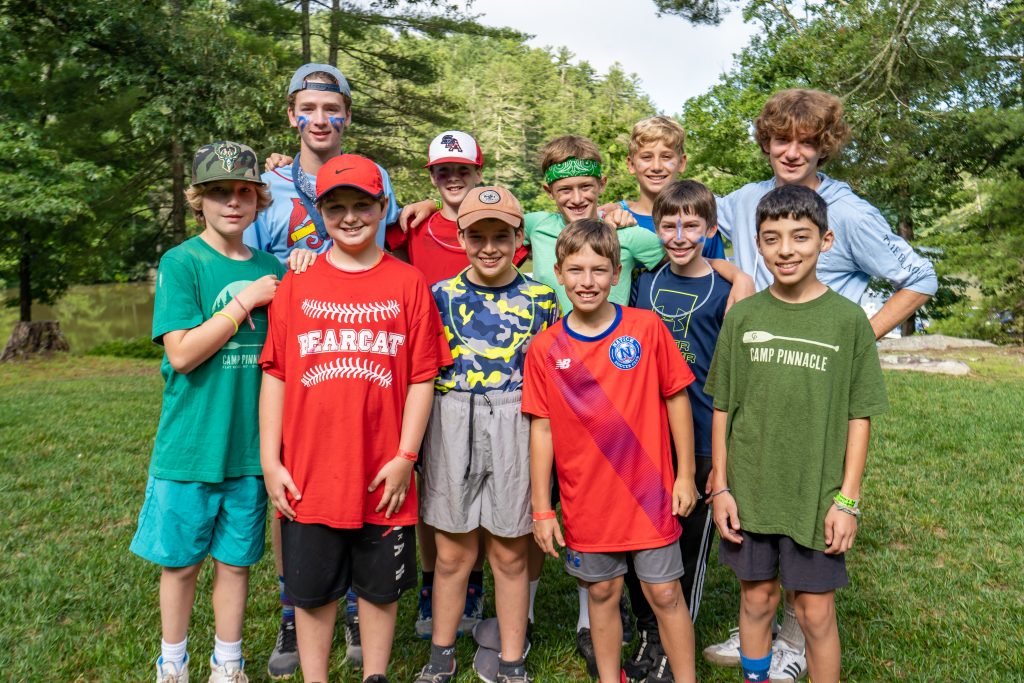 Although our time together is limited to a few precious weeks in the summer, it is always exciting and rewarding to see campers grow from year to year. That growth is partly physical (many of you can attest to my surprise at seeing a camper after 11 months) but mainly it is gratifying to see the social and emotional growth that happens in young people in particular, year after year. Campers who may come to us as homesick and timid 9 year olds, return as confident and enthusiastic 10 year olds with the empathy and compassion to recognize those old emotions in other campers. And those same 10 year olds return as 13 or 14 year olds who are ready and willing to take on more responsibility and recognize their time here as unique and special and feel those emotions acutely at Closing Campfire.  
It is easy to say that being an integral part of Camp Pinnacle has been one of the great joys of my life. Being able to work in such a beautiful place, surrounded by dedicated and purpose driven staff, as well as unique, funny, amazing, resilient, kind, quirky, incredible young people is not something that is easily replicated. I treasure my time here and know that I am fortunate to be part of such a community. 
As we forge toward a new year, I hope that you all keep the memories of Camp Pinnacle alive and that the coming year is filled with good health, friends, family and a smattering of adventure! Be well!