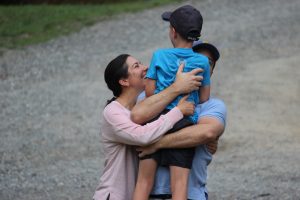 As we head into winter, many of us are entering a season filled with rituals and traditions! From the annual Turkey Trot to the decorations, from extra-special foods and gifts to the fireworks on New Year's Eve, many families engage in certain traditions year after year, passed down from generation to generation. It is these steadfast customs that we remember from our childhood and that our children count on each year. I know that in our family, I am quickly reminded of what I still "need to do" in order to make the holidays complete.
Generally speaking, traditions reinforce values and celebrate what is most important to us. They change what could be ordinary and mundane into something special and memorable. And, when we really think about it, they all seem to come down to celebrating family, community, and time together. Camp Pinnacle is no different. We too have our traditions that not only bring us together, but that campers come to rely on each summer. There is the expectation of certain events that make a session at camp complete. It is the ways that we celebrate our community and each other that make them so special.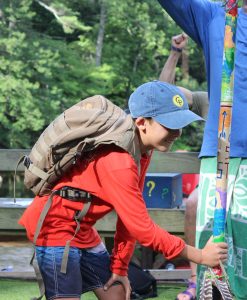 Most people consider our final campfire to be our most important tradition at camp. From the way we enter the Council Ring in silence, to campers' speeches, to the distribution of paddles to the candle-lighting… Each aspect is intentional and done the same way each summer to create a sense of expectation and belonging. It is geared toward celebrating our accomplishments and providing a fond farewell to our time at camp. It is magical and memorable, producing both laughter and tears.
Every night at camp, each cabin participates nightly in an evening circle. This is an excellent way to reflect on the day and help internalize all that was learned and experienced. Each evening circle has set elements like plus delta, safety checks, and a daily verbal recap, but it's also customized in a way to allow campers some control of their daily ritual. The intended outcome of our evening circle is to create a memorable way to celebrate and reinforce what is most important about camp: reaching out, taking responsibility, taking reasonable risks, showing resilience, and demonstrating respect—and how campers can embody these 5 R's in their life at camp and at home. Another important part of evening circle is the hat ceremony. Every camper will receive a baseball hat where they are uniquely praised in front of their peers for what they contribute to the cabin and camp community. It's a highlight of camp and something campers remember years after their time at camp has come to a close.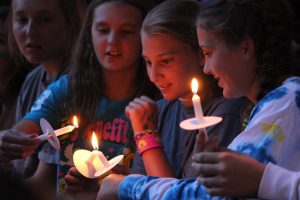 Beyond these important rituals, we have smaller traditions and events that are anticipated by campers every summer, like our annual color war, the daily mystery box, Lakeside, lazy Saturday morning, the blob contest, and even taco Tuesday lunch. While any one of these may seem like just another day at camp, to our campers, it is what makes Camp Pinnacle, well, Camp Pinnacle!
So whether it is Richard's biscuit recipe, a family trip to the coast, or matching pajamas for all the kids, whatever your traditions are, however you celebrate, we wish you all a magical and memorable season that is full of family, friends, and community.