By Steve Baskin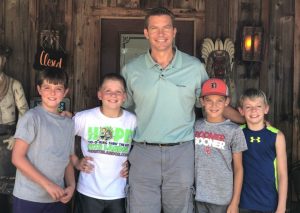 I first met Brian Manhart in 1999. At the time, he was working for a summer camp in Maine. A friend introduced us, and we quickly realized that we shared the same passion for summer camp.
A few years later, I hired Brian to work at a camp I directed in Texas. He became the assistant director and one of the hardest workers I have known (a result he attributes to growing up on a Kansas farm). He loved to listen to others— to hear their stories and their interests. It did not matter if he was speaking to a camper, counselor, director, or parent—he wanted to listen. He embodied the advice of "seek first to understand."
He worked with us for six years. In that time, he met his wife, Jen, and even got married on camp property (they now have four children). He left us to buy a camp that was run on a university campus. He eventually moved his camp to a new site and added a retreat company.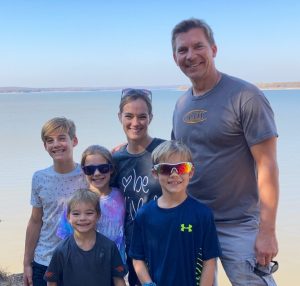 Brian and I kept in touch over the years. He had become a leader in his community but sadly exited his camp operations as a result of COVID, joining the development office of a local college. Through it all, he never lost his love for camp.
He has been hearing about Pinnacle for more than a decade, and about its beauty and exceptional team. He was especially amazed to hear about our success last summer dealing with COVID.
We are now delighted to announce that he will be joining our director team at Camp Pinnacle. While he may not know every tradition yet, he is eager to bring his enthusiasm, passion, and listening skills to everyone's second home. He looks forward to getting to know you and your camper, and we look forward to Brian joining us for another amazing summer!